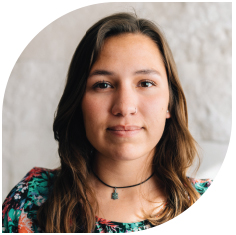 Sometimes being at the right place at the right time makes a big difference.
Maree had just given birth to her first child and was attending one of her maternal health appointments. Maree disclosed that her boyfriend, Vince, was currently in prison after assaulting her while she was pregnant. She was feeling stressed and fearful of what would happen when he was released.
The maternal health nurse referred Maree to the PCLC lawyer who attends the Council's Enhanced Maternal Health Service on a weekly basis as part of one of our health-justice partnerships. Maree explained that as a result of Vince's assault against her the police had successfully applied for a Family Violence Intervention Order on her behalf. The order was still in place but did not include the baby, as he had not been born at the time. Our lawyer immediately contacted the police and persuaded them to apply to include the baby on the current intervention order.
Maree consulted with our lawyer at the maternal health centre on a couple of occasions receiving assistance in relation to child contact, the birth certificate and passport applications.
As soon as Vince was released from prison he contacted Maree in breach of the Intervention Order. Maree was fragile and scared but with the support of our lawyer she reported the breaches to the police. Maree was referred to a family violence counsellor by the maternal health service and began attending regularly.
During one of her conversations with our lawyer Maree mentioned that she had a large number of outstanding fines in her name. She explained that they had all been incurred by Vince while he was driving her car. The PCLC Fines Team assisted her to make a special circumstances application which resulted in all her fines, except two for excessive speed, being withdrawn.
The Fines Team also identified Maree as a perfect candidate for the Work Development Permit Scheme (WDP), whereby she could 'work off' off her remaining fines by regularly attending counselling. Maree's family violence counsellor agreed to sponsor her.
During the finalisation of the WDP process it was discovered that Maree had an unpaid court fine that would disqualify her from the program. Our fines lawyers were able to establish that the fine had actually been dismissed by the Court, but that the information had not been forwarded to Fines Victoria. As a result, this matter was able to be quickly resolved and Maree is now paying off her fines and receiving the counselling she needs to help her have a safer and happier future.