Community Relationships
Our extensive engagement with local community networks raises awareness of legal issues and identifies and responds to legal need. We also engage in a broad range of initiatives and partnerships with the legal assistance sector and government to facilitate empowerment and access to justice for clients and communities.
Bayside Peninsula Integrated Family Violence Partnership
Bayside Peninsula Family Violence Capacity Building Working Group
Cardinia Shire CALD Network
Casey/Cardinia Critical Linkages Family Violence Network
Casey Nth Services Network
Casey/Cardinia Homelessness Network
City of Casey Community Service Organisation Network
Collaborative Support Group (Federal Circuit Court, Dandenong)
Dandenong Rooming House Network
Federal Circuit Court Duty Lawyer Meetings
Frankston & Mornington Peninsula, Health Justice Community of Practice
Frankston Charitable Fund Committee
Frankston City Strategic Homelessness Alliance
Frankston Homelessness Network
Frankston Emergency Relief Providers Network
Frankston Magistrates' Family Violence Court Users Meeting
Frankston Mornington Peninsula Family Violence Network
Frankston North Collaborative Partnership
Greater Dandenong Youth Network
Inner South Rooming House Network
Living Free Steering Committee
Middle Sth Welfare Network
Mornington Peninsula Elder Abuse Prevention Network
Mornington Peninsula Housing Network
Mornington Peninsula Combined Service Provider Network
Peninsula Health Crisis Hub Steering Committee
Outer South Integrated Family Violence Partnership
RAD-FMP Steering Committee
Westall Community Hub Service Providers Network
Legal Assistance Sector Relationships
Our collaboration with the legal assistance sector and government is an important strategy in identifying and responding to legal and related needs within our community.
This past year we have participated in the following initiatives over this period.
Regional
South Eastern Regional Legal Assistance Network
Victoria Legal Aid (Peninsula & Dandenong Regional Offices)
Southern Metropolitan Partnership
Southern Metropolitan Social Isolation Project Steering Group
South East Region CLE & Community Development Network
Victorian
Access to Justice/Jurisdictional Planning Working Group
Consumer Affairs Funded Services Reference Group
Family Violence Working Group
FCLC Community Development and CLE Working Group
Infringements Working Group
Integrated Legal & Social Support Network
Management Committee of Federation of CLCs
Principal Lawyers' Network
Residential Tenancies Commissioner Stakeholder Reference Group
Streamline Fines Project Committee
Tenancy Working Group
Toll Fine Coalition
VCAT Residential Tenancies Users Group
VLA Child Support Stakeholders
VLA Communities of Practice – Family
National
National Association of CLCs Advisory Committee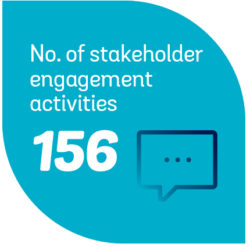 Community Partners
PCLC is proud of its connection with and participation in, the community of services and organisations in the South East region and see this collaborative work as a vital facet of strengthening communities. We place great emphasis on building and sustaining our relationships with our community partners, to enhance and support our vision and commitment to improve outcomes for our community and its members now and into the future.
Regional Justice Partnerships
South Eastern Regional Legal Assistance Network
The South Eastern Regional Legal Assistance Network (SERLAN) is a collaboration between Springvale Monash Legal Service (SMLS), Peninsula Community Legal Centre (PCLC), Victoria Legal Aid Peninsula Regional Office and Victoria Legal Aid Westernport Office to improve and grow the legal service system. SERLAN works together to undertake organisational strategic and service planning for the South Eastern region and assist the broader service delivery community to identify legal issues.
Health Justice Partnerships
HJP's are a holistic model of service delivery which sees free legal services integrated into public health-care settings.
Peninsula Health
The Centre's partnership with Peninsula Health continues to flourish, with the provision of two visiting legal clinics and the Centre's active participation in Peninsula Health's Crisis Hub Steering Committee. It is widely recognized that
the hospital system is an early contact point for many people experiencing family violence. Our onsite family violence lawyer works closely with the hospital's social work team to provide an integrated service to those experiencing family violence and/or elder abuse, including a secondary consult service to hospital staff.
Our Streamlines Fines Legal Services collaboration with Peninsula Health supports a community lawyer visiting the hospital every Friday to provide legal services to those with Fines. The service primarily works with patients of the Community Health, Social Work and Complex Services teams.
Mind Australia Ltd
PCLC's partnership with Mind Australia under their Justice in Mind Project provides a fortnightly legal clinic at Mind Australia's YPARC facility. YPARC is a Youth Prevention and Recovery Care Residential facility in Frankston, providing care to young people aged between 16-25 diagnosed with a mental illness.
Glen Eira Mums Project (GEMS)
Our Glen Eira Mums Project (GEMS) is a partnership with the City of Glen Eira. This innovative project undertakes legal clinics at the Glenhuntly Maternal & Child Health Centre to those experiencing family violence. The project also provides a secondary consult service to maternal child & health nurses in the Glen Eira region.
"People coming together as a community can make things happen"
-Jacob Rees-Magg
Family Violence Partnerships
Bayside Peninsula Integrated Family Violence Partnership
Outer South Integrated Family Violence Partnership
PCLC is a proud member of both the Bayside Peninsula and Outer South Integrated Family Violence Partnerships. The Partnerships provide area-based leadership on family violence service integration and planning.
Family Safety Victoria's The Orange Door
PCLC is pleased to be collaborating with Victoria Legal Aid's Peninsula Office in a joint partnership with The Orange Door to provide a fortnightly onsite legal clinic. The Orange Door, located in Frankston, is an intake service for people experiencing family violence. Orange Door staff have also played a key role in the development of PCLC's family violence brochures.
Community Partnerships
Family Life
PCLC and Family Life have a long and effective history of working together to ensure that separating parents at the Family Relationship Centre have access to timely family law legal information and advice.
Better Place
The integration of financial counselling services into PCLC has had a positive impact for the Centre and its clients. Four days per week Better Place provide financial counselling services at our Frankston Office, primarily to PCLC clients.
Connect Health & Community
Our service response has been strengthened with the addition of Gamblers Help Counselling to the suite of integrated services available to PCLC clients. Once a week Connect Health & Community provide counselling services at PCLC.